We have available a large range of used sawmill blades including bench saws and breaking down saws.
Also, 2 x 6ft breaking down saws that are brand new, never used.
Huon Saw Service is a 3rd generation family-owned and operated business, providing professional saw services to the greater Hobart region.
Sharpening is our core business; it is not a sideline.
Whatever saw you own, it's inevitable that over time it will need sharpening.
For all your sharpening needs.
With our wealth of experience, we know all there is to know about sharpening your blades.
Huon Saw Service provides extensive sharpening services for domestic, industrial and commercial establishments.
For prompt efficient service to the joinery, fabrication, sawmilling & boat building industries.
Free pick up and delivery service on Wednesday mornings to approved customers in the Greater Hobart, Kingston & Channel areas.
Sharpening:
Brobo (cold cut ) saws, broaches (SLUGS ).
Twist drills, dowel drills, spade bits & holesaws.
T.C.T & conventional circular saws & miller blades,
Routers & moulders.
Planer, buzzer, thicknesser & chipper knives.
Chainsaws.
Portable & conventional mill saws retipping & hammering.
Chisels.
(Please Note: we do not sharpen handsaws, knives, scissors, or garden equipment.)
We also supply :
All circular saws; large & small.
All-purpose bandsaws (made to order).
Miller blades.
Planer knives (cut to order).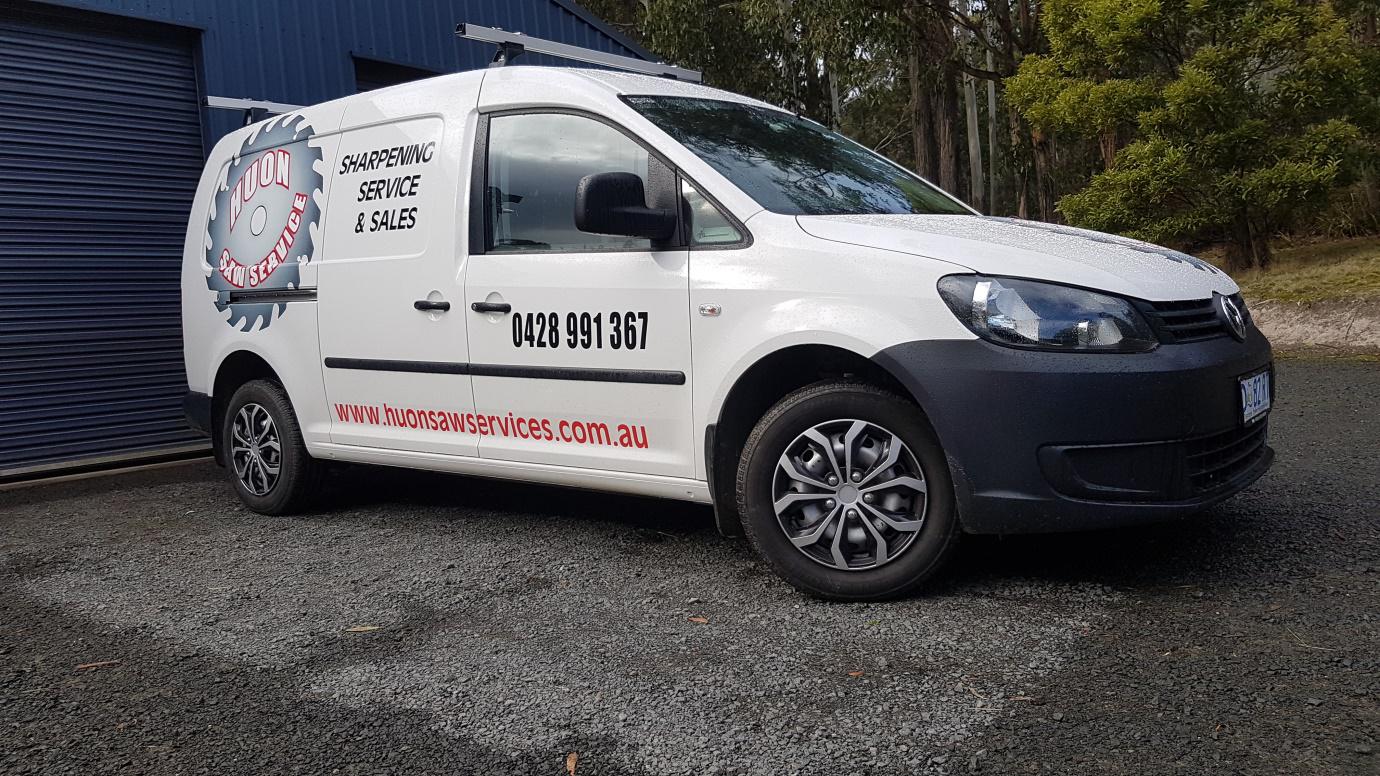 Some of our happy customers: