We specialise in the ongoing service, maintenance and repair of large diameter saw blades for all sawmilling needs. We have the ability to carry out tension work and stretch rolling for saws up to 7 feet in diameter.
We have the machinery and CNC equipment that allows us to re-tip, repair and sharpen large TCT and solid tooth saw blades.
We can re-tip, repair, and tension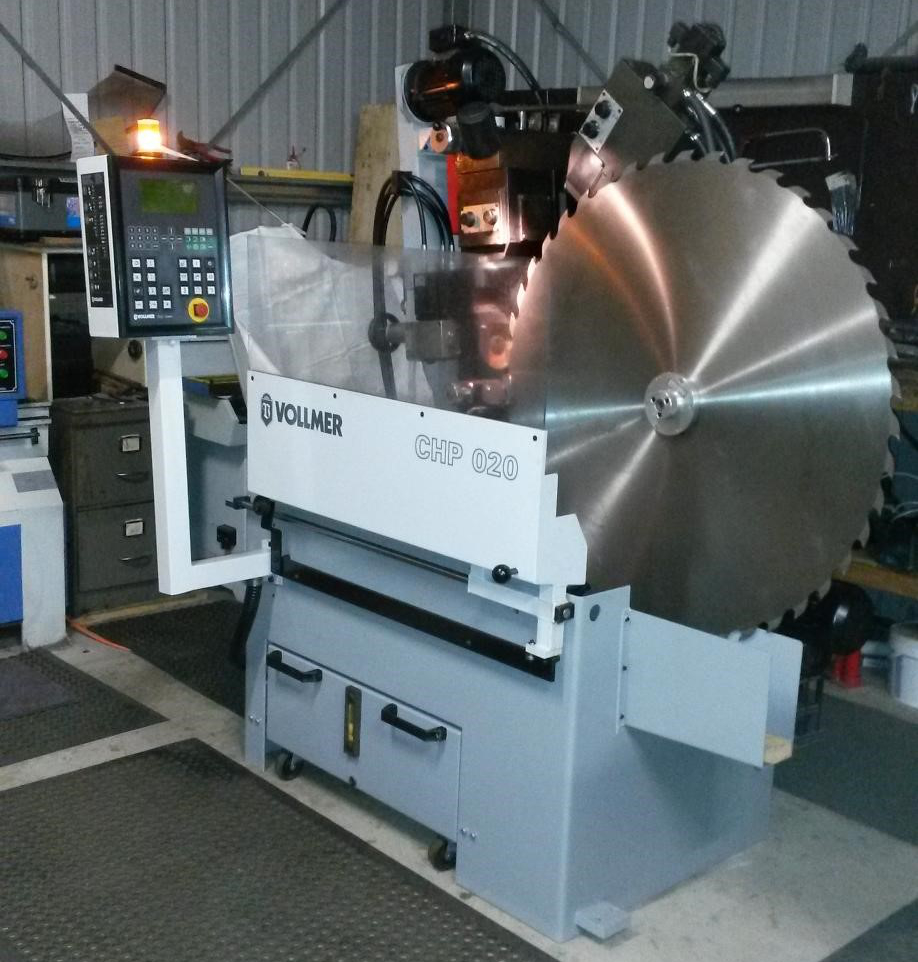 We re-tip, repair and tension roll all portable sawmill saws including Lucas, Peterson, Gladiator, Mahoe, McQuarrie, and Ecosaw.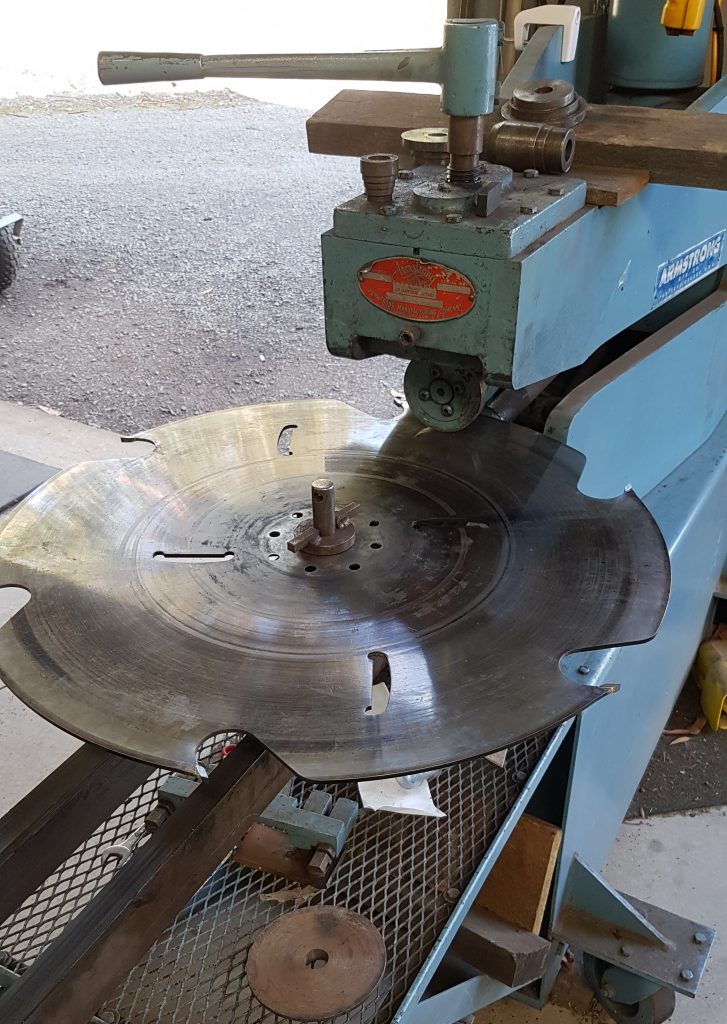 We sell, service, sharpen and repair circular saws used in mobile boom and pruning applications.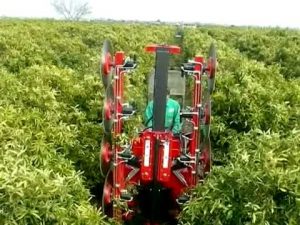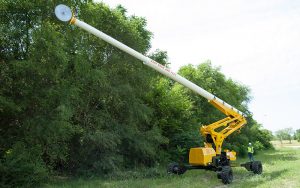 TCT and solid tooth bench saws up to 1250mm in diameter,  TCT and solid tooth break down saws.  TCT edger saws.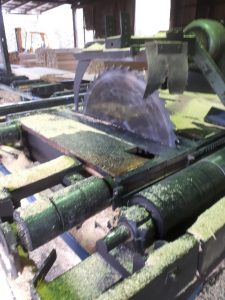 We service the needs of some of Tasmania's largest veneer mills. This includes large 5 and 6 foot TCT docking saws. We have the ability to re-tip, repair, sharpen and tension these saws. We also use multiple tooth designs of our own to help with the customer's needs.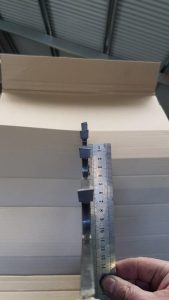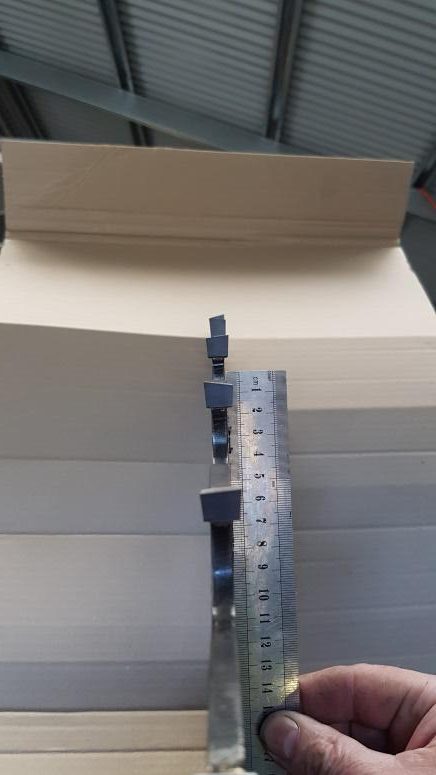 We provide sales and sharpening to general engineering & fabrication, steel and aluminium cutting, boat building, joinery & construction, window manufacturing and plastic fabrication. All sharpening work is carried out on Vollmer CNC Equipment. We can also replace TCT tips if needed and carry out plate repairs.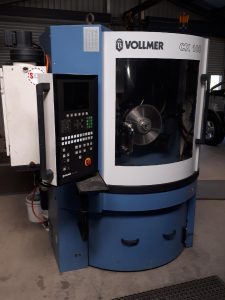 We sell Band saws made to order from our own coil stock. We can sharpen, repair and re-join old band saws.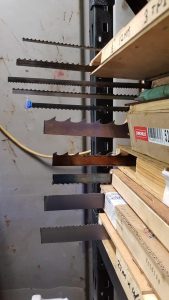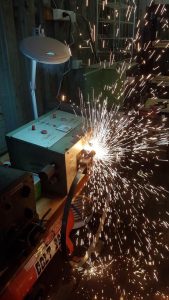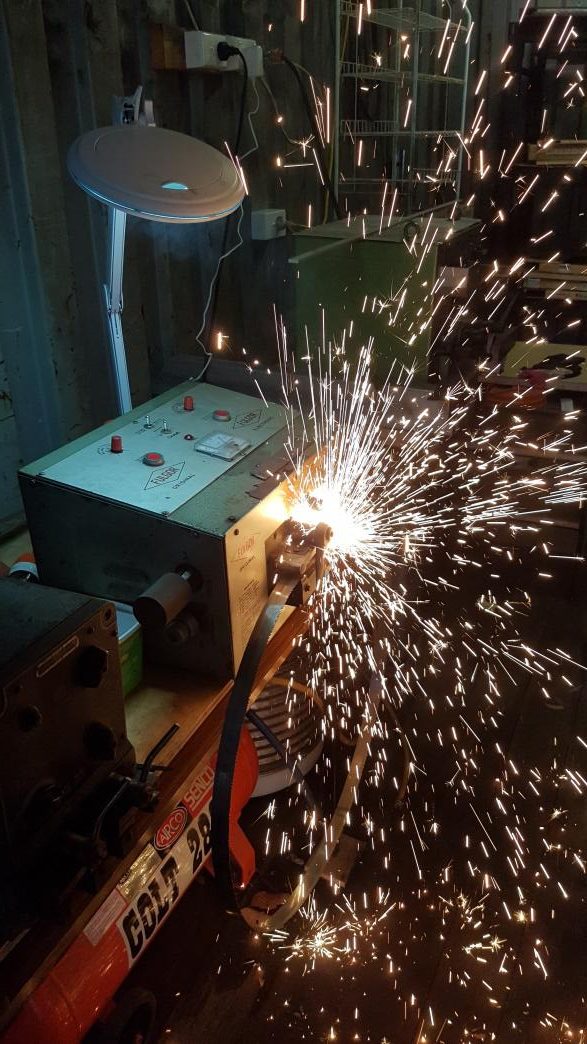 We provide free pick up and drop off on Wednesdays to approved customers in the greater Hobart and channel region with a weekly turn around. If this doesn't work for you other arrangements can be made.
We also carry a range of quality saws in stock and on the road in our mobile van.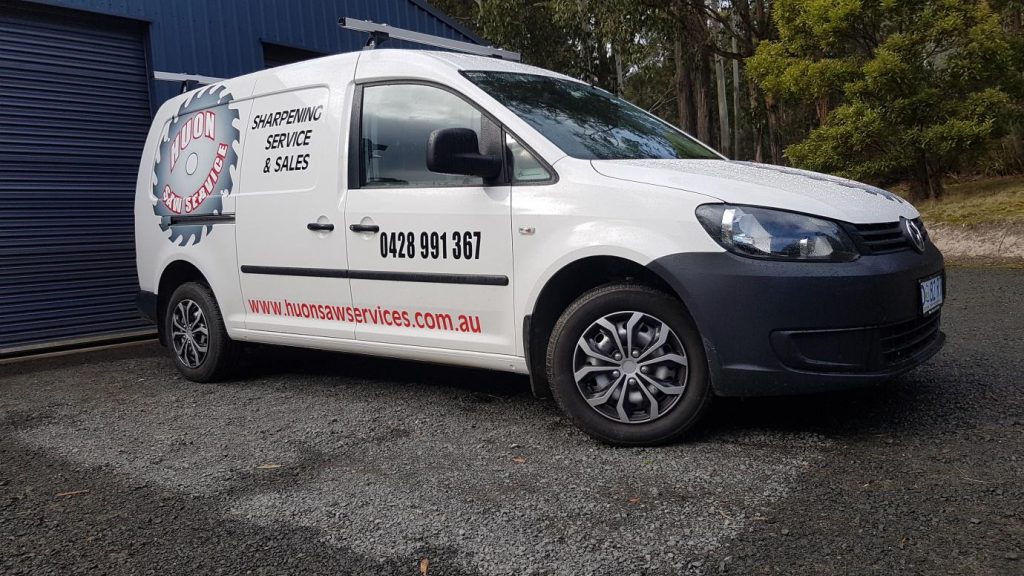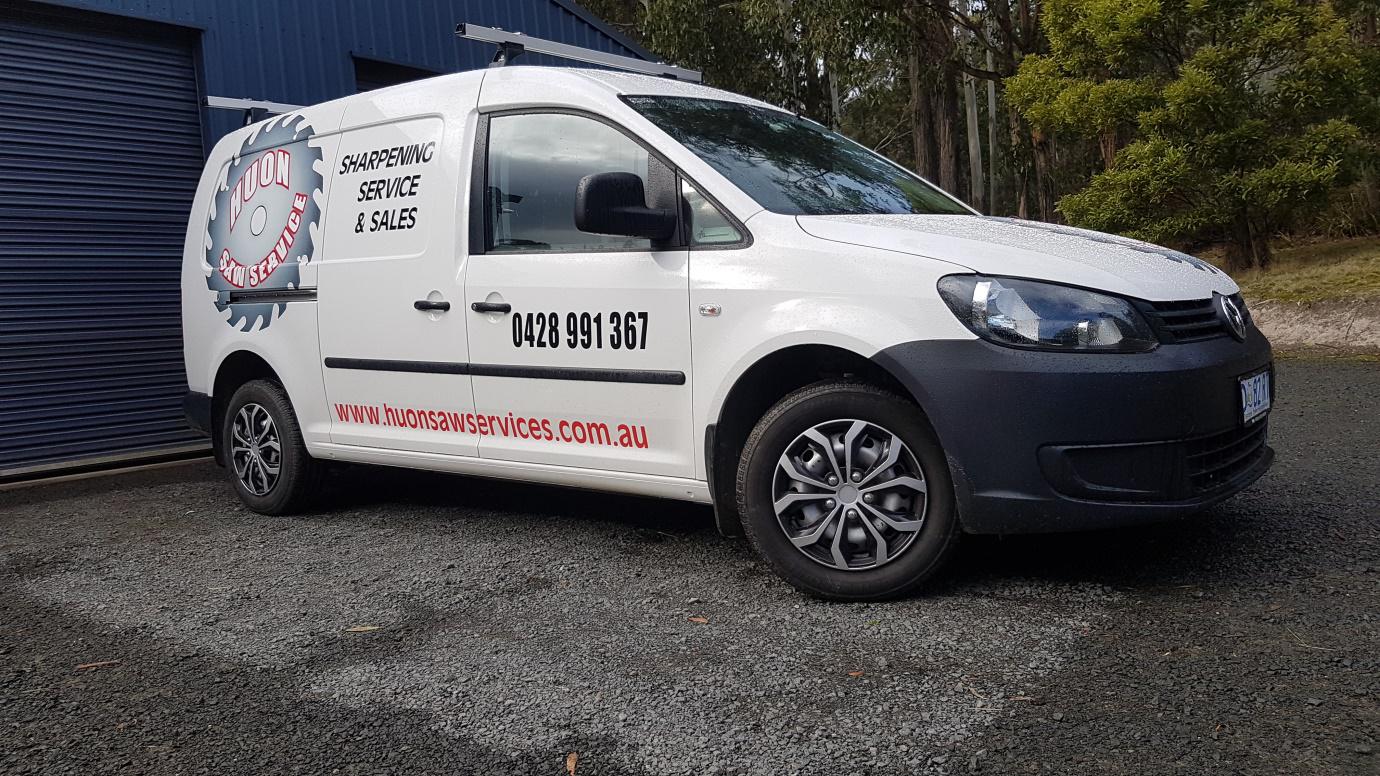 We sharpen planer, thicknesser,  and chipper blades. We sell planer blades cut to order.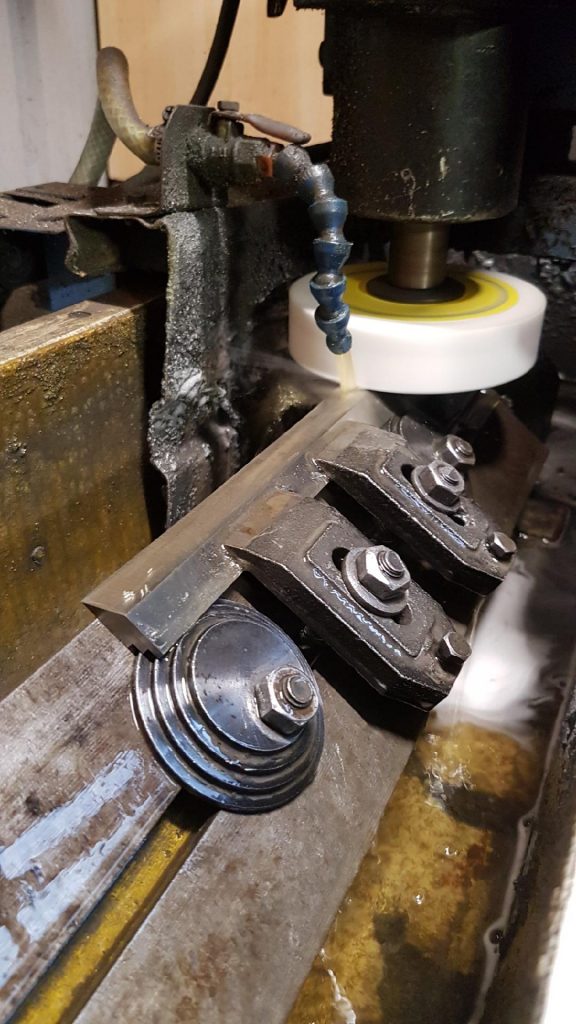 We sharpen rotor broach hole cutters, cold cut saws, drill bits, countersink bits, Bi-metal hole saws, router bits, spindle mold tooling, reno tool blades.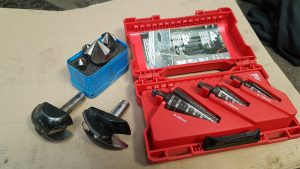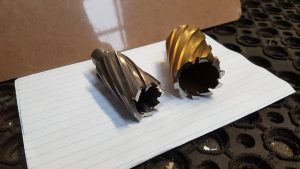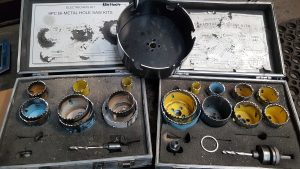 We can help diagnose problems with sawing in all applications.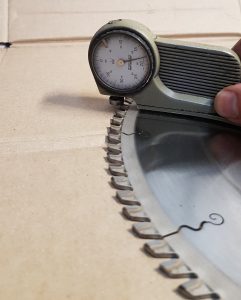 The Vollmer CHP 020 is a German-built, high tech CNC controlled machine.
It is capable of sharpening a huge range of TCT saws with multiple tooth designs with high precision.
This machine has been professionally modified to accommodate up to 1250mm diameter saws.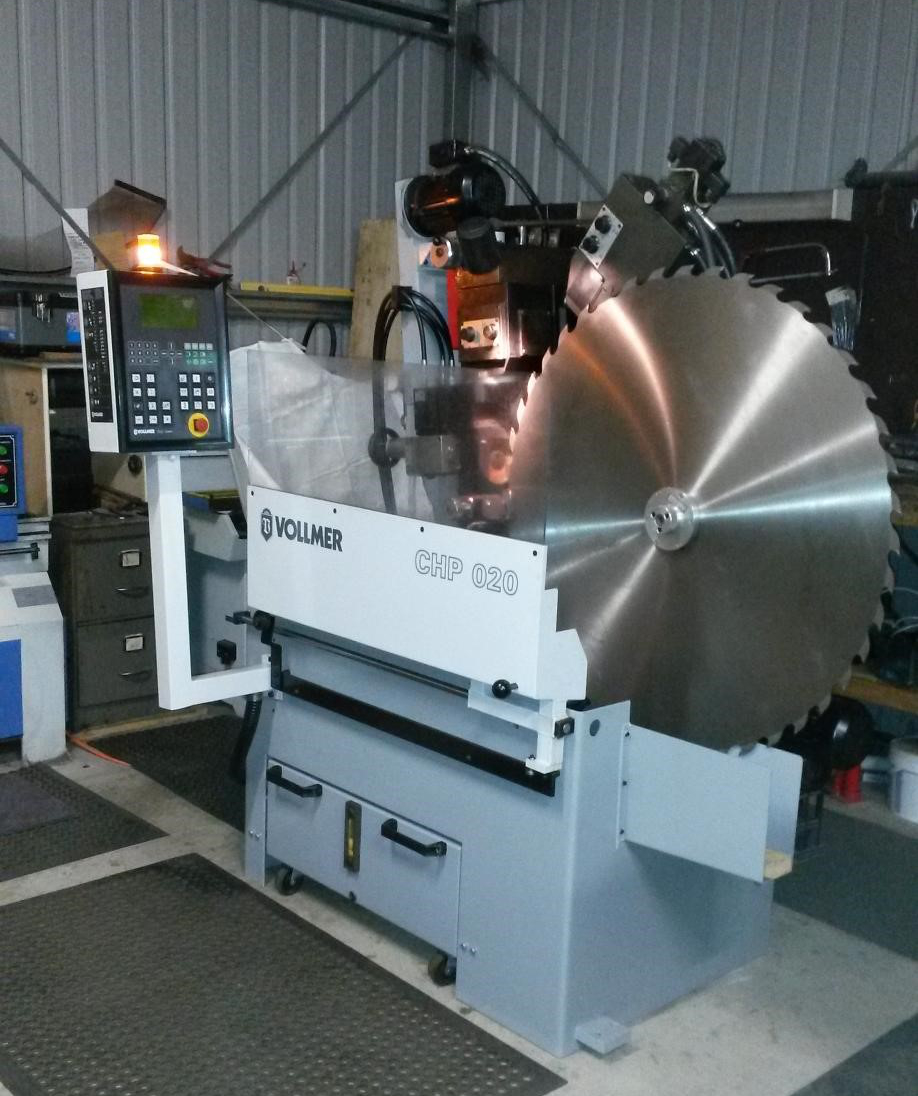 The Vollmer CX100 is a German-built, high tech CNC controlled unit.
It is capable of sharpening a huge range of TCT saws with multiple tooth designs including variable pitch and variable tooth shapes.
It also allows us to run repair programs for saws that have been repaired with new teeth fitted. This allows us to work very efficiently and achieve excellent results.
It will sharpen saws from 80mm up to 550mm diameter with precision.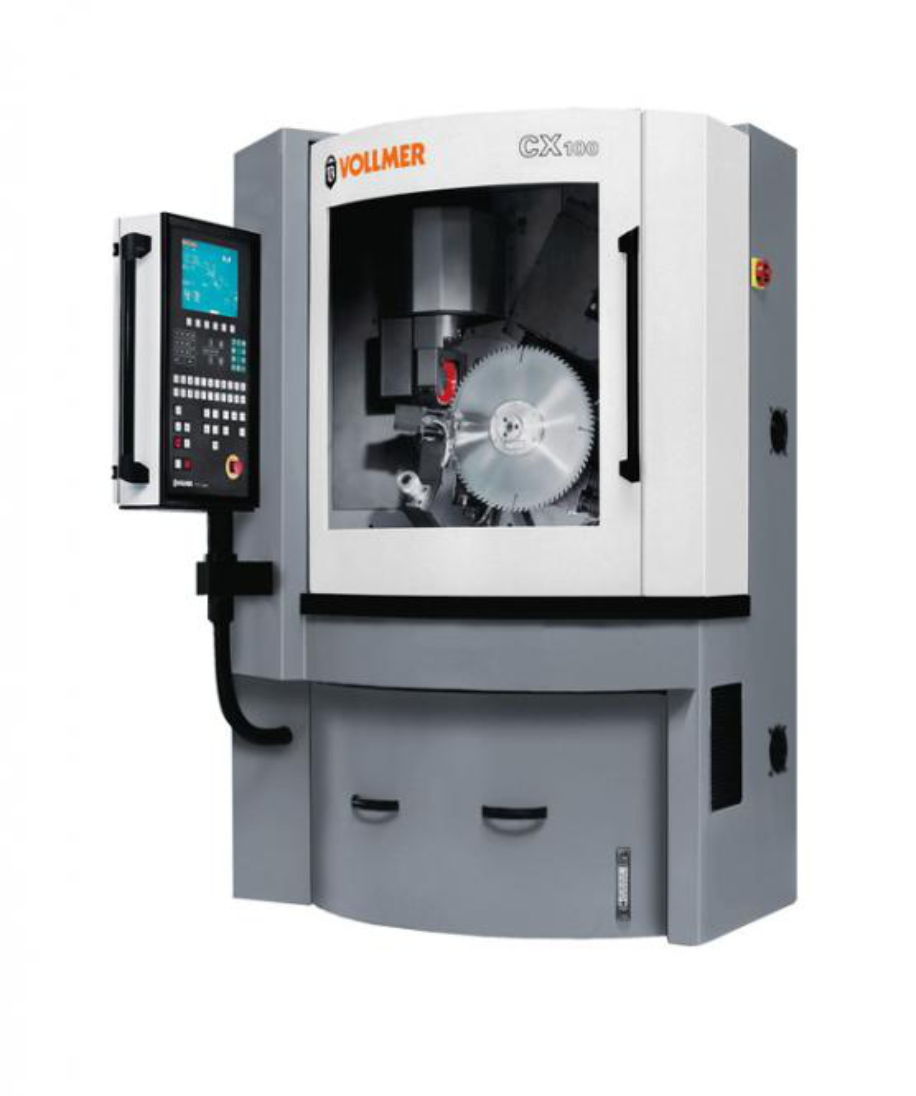 Our Vollmer CNC machines are regularly serviced and calibrated by Camco International to maintain the highest quality and precision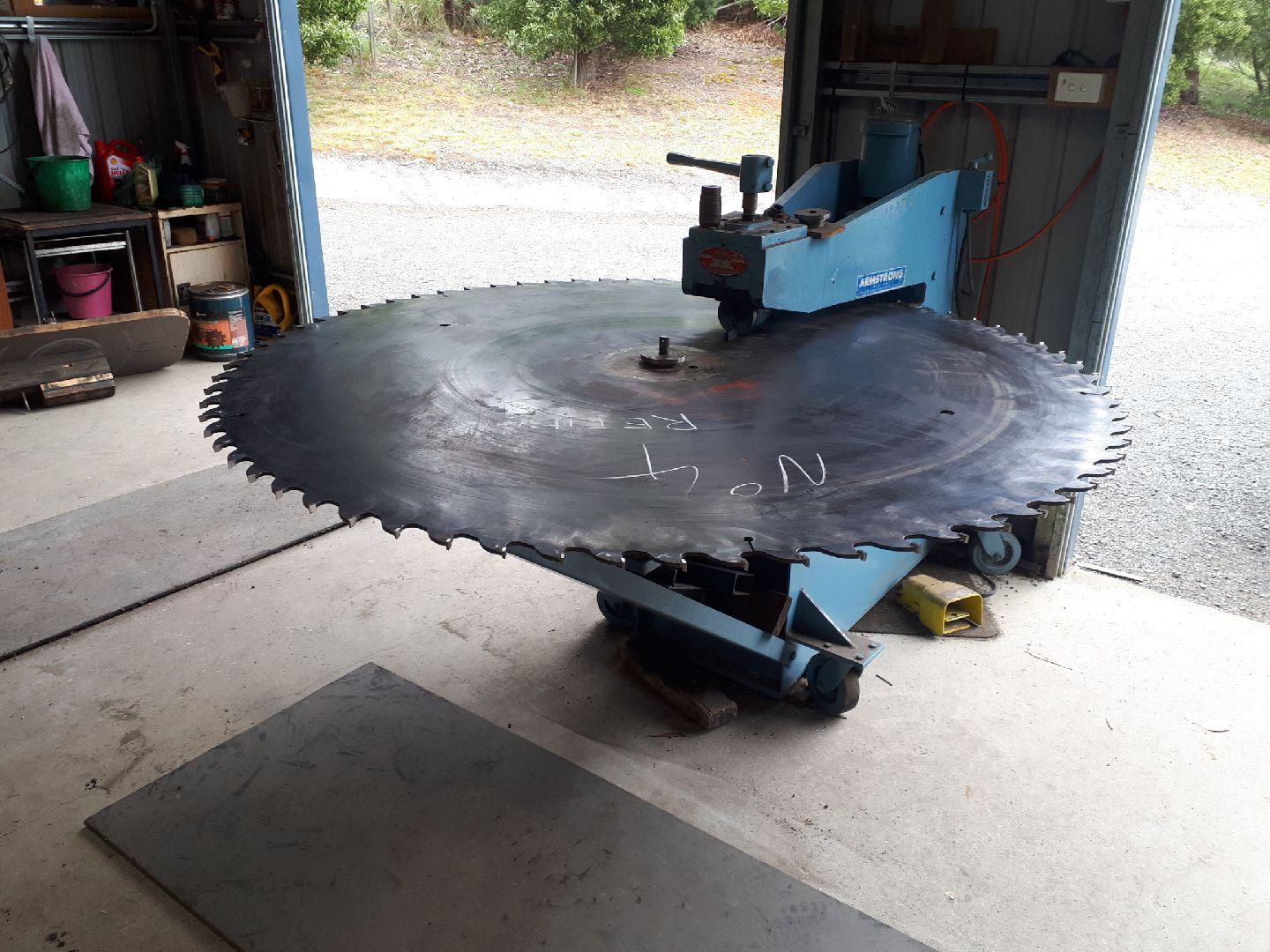 Armstrong roller tensioner
This machine helps us achieve perfect tensioning for saws ranging from 300mm to 1800mm in diameter.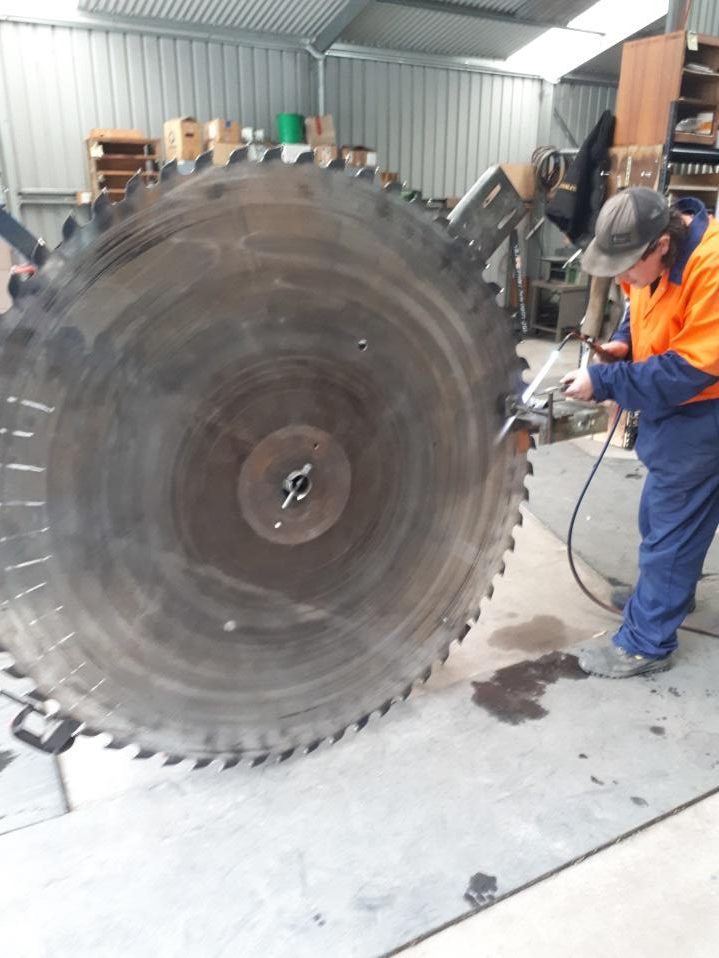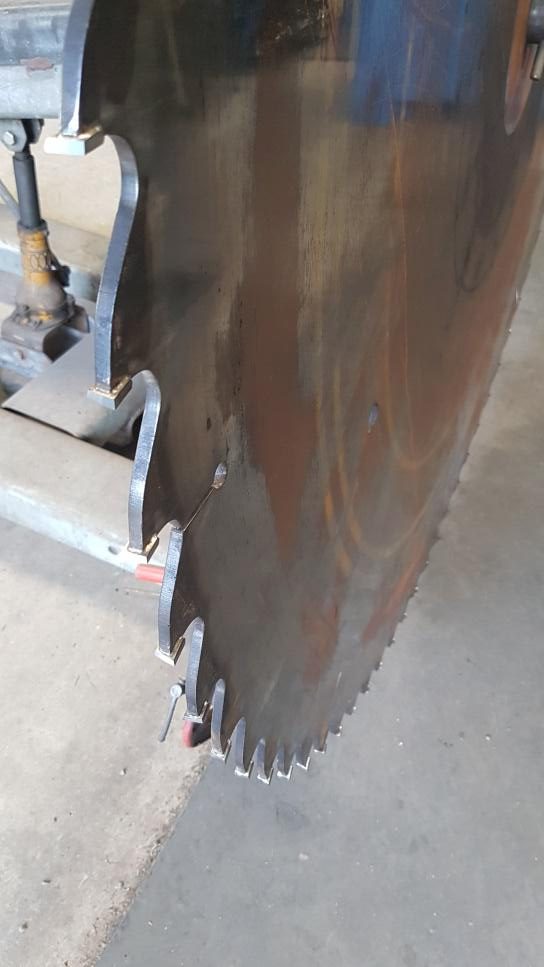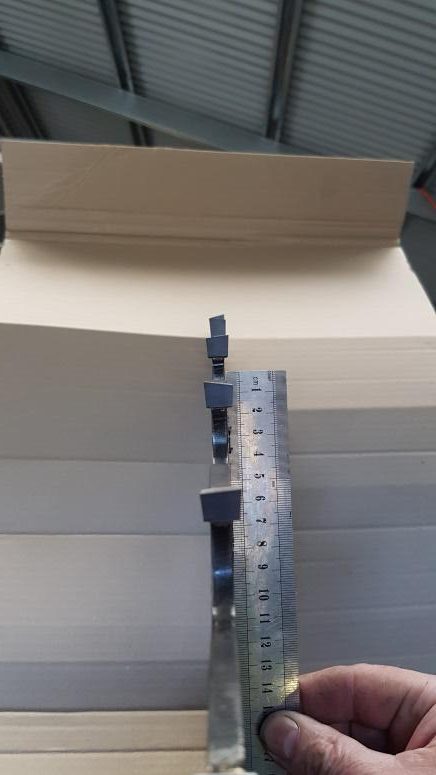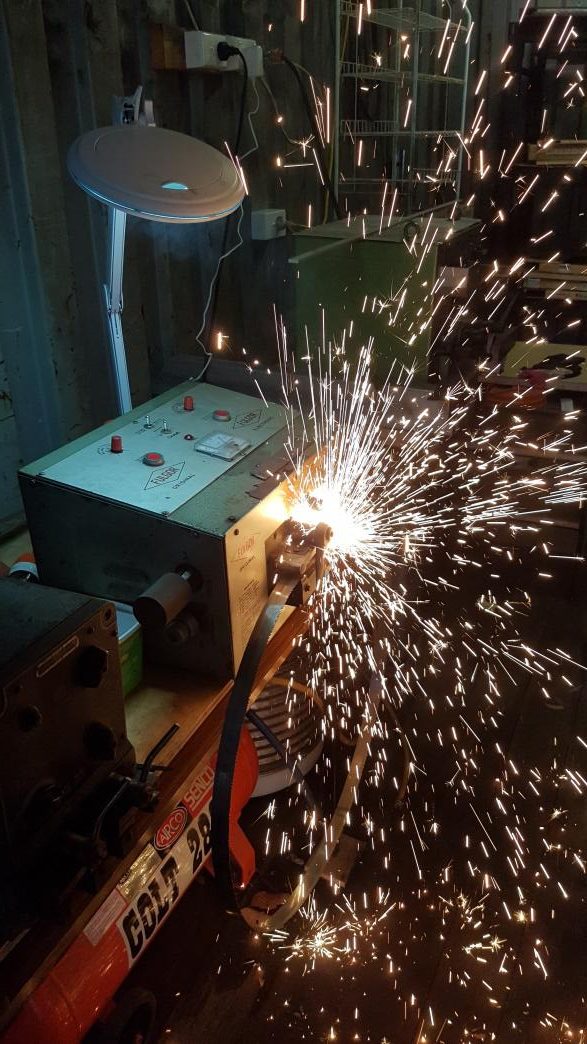 All purpose bandsaws made to order.
We keep a wide range of bands in stock and can make them to your specific length.